This is going to be a quick recap of TNEE and then we'll get to the great big REVEAL of the cover for LINE BRAWL! <g>
Don't scroll ahead, brats! lol
All right, so for those still with me, getting to the hotel was like
So me and my beautiful roommate got early check in and crashed for a bit.
Then it was time to get my boxes.
BUT...the hotel couldn't find it.
At first, this was all right. Annoying, but stuff happens, right?
Well, two days later, when they're still 'looking for packages', I was a bit less easy-going about it.
Not having a room for Wednesday might have contributed to me being a teeny bit grumpy. Not the hotel's fault they over-booked, eh?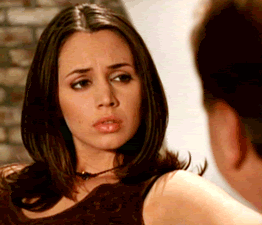 Fuck she's hot!
Anyway, so we were lucky at least. Stella gave us a place to stay, and friends let us drop our stuff in their rooms. When we finally got rooms, the cleaning lady kept everything tidy for us. Some people didn't even get that.
You might say I hate the hotel with a passion. The bellhops were sweet, but I've never had to deal with so much craziness. I won't bore you with details, but don't go there. EVER. Seriously.
Anyway, now for the AWESOME stuff!
First day, lunch with Milly Taiden and Julie Morgan. Me and my sweet Lisa joined them for Mexican food at a place where the guy tried to get me to say my Spanish order and I couldn't do it! lol! But it was still fun!
I look like the walking dead, I know. Everyone else is so pretty!
My first time playing Cards Against Humanity was A BLAST!
Tilly Greene stayed to have a drink with me. :)
There was so much fun to be had. I loved spending time with readers. With the other authors, those I know, and those I got to meet for the first time.
Here's a panel where I was caught drawing on my hand. I was listening, I swear! lol! But I was inspired to draw a lizard.
Then there was a rock panel with Stella and a party where I made someone guess what S.L.U.T from Winter's Wrath stood for. The winner got a cool basket full of goodies.
The first person to guess right in the comments will get a prize. Let's see who's paying attention. ;)
BTW, Stella REALLY knows her stuff. I LOVE hearing her tour stories!
The Villain's Ball, hosted by Milly and Julie was INCREDIBLE! I think it was one of the BEST parties I've ever been to.
And my costume was kinda cool. <g>
Milly thought I smelled good enough to eat! lol! She's one hot, fun, freaky lady! I loves her so much!
To wrap it up, the signing went great, I sold books that usually get no attention, and of course all the Cobras went to good homes! I also now know I need to get a TON of S.L.U.T bags for Authors After Dark!
Which you so need to come to if you can! It's the LAST one and I've got some crazy things planned already!!!
NOW....
For the cover reveal!
Here you go!
I'll choose THREE people in the comments to get a cover flat, so let me know what you think!
Letting you go with a little teaser, because I'm BEAT! lol
But I hope you enjoyed the recap and that you're tempted to come join me at one of my next events!
Hugs and kisses!
Bianca
***Author's note**
I know some people don't like teasers, so please stop here if you don't. I feel bad when people get mad at me. But I know some DO enjoy them, so I'm trying to be fair to both. No yelling at me in the comments!
LINE BRAWL (The Dartmouth Cobras #1)
©

Bianca Sommerland 2016
*unedited teaser
Damn it, Bruiser.
They were going to have to discuss this strange girl suddenly rooming with his man, but not at the moment. She wasn't here. And so far, it didn't seem like she had come between them.
Focusing on training would be a much more productive use of their time.
Shawn brushed his scruffy cheek against Ian's. "If 'Shawn' is difficult for you, Ian." His lips grazed Ian's throat as he spoke. "Feel free to call me 'Sir'."
"Fuck!" Ian pressed his eyes shut, squirming as though he was incredibly hot and wanted to shed a few layers. He even squeezed an arm between them to tug at the collar of his shirt. But he didn't try to get away from Shawn. "You're not playing fair."
Shawn smirked. "I never said I would."
"This isn't supposed to turn me on so much." This time, Ian moved his head, as though testing Shawn's hold on his hair.
Leaning more weight on him, Shawn tugged a bit harder. "Why? Because you're not a 'cute little subbie'?"
"But you admitted you could be a sub. That you would explore the possibility pleases me, but if I'm to train you, we'll have to work on how you speak to me." Damn, the way Ian relaxed under him when he mentioned being pleased was a perfectly timed green light while driving on cruise control. He made a soft sound of approval. "You're comfortable with that."
"Yes, but I don't know about calling you 'Sir'. It would feel weird." Ian's brow furrowed as Shawn rose up, nodding for him to go on when he went silent. He sighed. "I know it's a thing. Like 'boy' and 'pet' are a thing. But they don't feel like our thing."
"Would you be comfortable with 'Bärchen'?" Shawn hoped he was. He liked the idea of using a special pet name for Ian, but he didn't want it to be anything the man took negatively. "It means 'little bear'."
Cheeks going red, Ian tongued his bottom lip, huffing out a laugh. "I ain't exactly little."
"No, but compared to an actual bear?" In the leather scene, White wouldn't be considered a bear at all. He had a nice amount of chest hair, but not enough to claim the title. Bringing up the community Shawn used to play in quite often would either confuse the man, or bring on more uncomfortable jealousy.
Better to leave that conversation for another day.
Ian inclined his head, shifting so his dick wasn't pressing against Shawn's hand anymore. "I like bearkin."
Close enough
. Shawn smiled. "Good. And when we're in high protocol, you can call me 'Mein Herr'. It's something like 'Sir' and it can be ours."